Renault Clio: Vehicle identification plate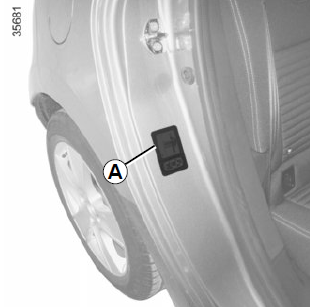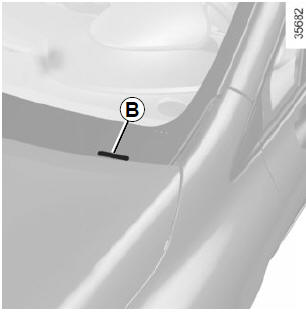 The information shown on the vehicle identification plate should be quoted on all correspondence or orders.
The presence and location of the information depends on the vehicle.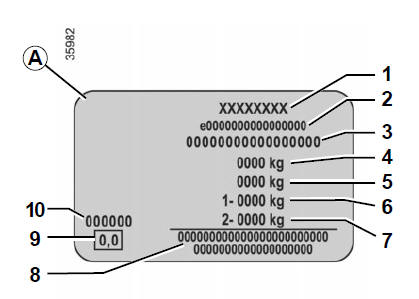 Vehicle identification plate A
Manufacturer name.
EC design number or approval number.
Identification number.

Depending on the vehicle, this information is also given on marking B.

MAM (Maximum Authorised Mass).
GTW (Gross train weight: vehicle fully loaded, with trailer).
MPAW (Maximim Permissible Weight) for front axle.
MPAW on rear axle.
Reserved for related or additional entries.
Diesel exhaust emissions.
Paint reference (colour code).
READ NEXT:
Please quote the information on the engine plate or label A in all correspondence or orders. (Location varies depending on engine) Engine type. Engine suffix. Engine number.
Five-door version Estate version Engine specifications
The weights indicated for a basic vehicle without options: they vary depending on the your vehicle's equipment. Consult your approved Dealer. * Towing weight (towing a caravan, boat, etc.)
SEE MORE:
D4F CHECK IMPORTANT During this operation, be sure to: be careful of fuel splashes when disconnecting the union. IMPORTANT Wear goggles with side protectors for this operation. IMPORTANT Wear latex gloves during the operation. WARNING To avoid any corrosion or damage, protect the areas on which
The cruise control function helps you to maintain your driving speed at a speed that you choose, called the cruising speed. This cruising speed may be set at any speed above 20 mph (30 km/h). The cruise control function is in no way linked to the braking system.
© 2016-2023 Copyright www.rclio.com