Renault Clio III (2005-2013) Service Manual
Service Manual for third generation (2005-2013) Renault Clio. The repair procedures given by the manufacturer in this document are based on the technical specifications current when it was prepared. The procedures may be modified as a result of changes introduced by the manufacturer in the production of the various component units and accessories from which the vehicles are constructed.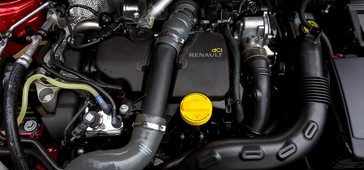 SEE MORE:
This procedure applies to copper pipes diameter 4.7 mm. Note: This procedure does not apply to: hybrid pipes (pipe + hose), pipes with diameters 6 mm and 8 mm. REPAIR I - PIPE PREPARATION OPERATION WARNING To avoid causing a breakdown in hydraulic brake circuit, do not squash or bend the rigid
K9K Remove the heater plugs (see 13C, Preheating, Heater plugs: Removal - Refitting, 13C-2). Disconnect: the pressure regulation solenoid valve connector (1), the flow control solenoid valve connector (2), Fit the hose end piece (Mot. 1592) in place of one of the removed plugs.