Renault Clio: Additional methods of restraint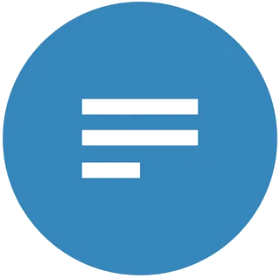 Renault Clio IV (2014-2019) Owners Manual
/
Getting to know your vehicle
/ Additional methods of restraint
All of the warnings below are given so that the airbag is not obstructed in any way when it is inflated and also to prevent the risk of serious injuries caused by items which may be dislodged when it inflates.
The airbag is designed to complement the action of the seat belt. Both the air bags and seat belts are integral parts of the same protection system. It is therefore essential to wear seat belts at all times. If seat belts are not worn, the occupants are exposed to the risk of serious injury in the event of an accident. It may also increase the risk of minor superficial injuries occurring when the airbag is deployed, although such minor injuries are always possible with air bags.

If the vehicle should overturn or in the event of a rear impact, however severe, the pretensioners and airbags are not always triggered. Impacts to the underside of the vehicle, e.g. from pavements, potholes or stones, can all trigger these systems.
No work or modification whatsoever may be carried out on any part of the airbag system (airbags, pretensioners, computer, wiring harness, etc.), except by qualified Network personnel.
To ensure that the system is in good working order and to avoid accidental triggering of the system which may cause injury, only qualified Network personnel may work on the airbag system.
As a safety precaution, have the airbag system checked if your vehicle has been involved in an accident, or is stolen or broken into.
When selling or lending the vehicle, inform the user of these points and hand over this handbook with the vehicle.
When scrapping your vehicle, contact your approved Dealer for disposal of the gas generator(s).
READ NEXT:
Carrying children Children, and adults, must be correctly seated and strapped in for all journeys. The children being carried in your vehicle are your responsibility. A child is not a miniatu
Rear-facing child seats A baby's head is, proportionally, heavier than that of an adult and its neck is very fragile. Transport the child in this position for as long as possible (until the
SEE MORE:
EQUIPMENT LEVEL EAC or EQUIPMENT LEVEL SPORT REMOVAL I - REMOVAL PREPARATION OPERATION Position the vehicle on a two-post lift (see 02A, Lifting Equipment, Vehicle: Towing and lifting). Disconnect the battery (see 80A, Battery, Battery: Removal - Refitting). Remove: the front wheels (see 35
K9K, and 764 or 766 or 768 To remove/refit the exhaust gas recirculation mountings (see 14A, Antipollution, Exhaust gas cooler: Removal - Refitting, 14A-7). K9K, and 750 or 752 REMOVAL I - REMOVAL PREPARATION OPERATION Disconnect the battery (see Battery: Removal - Refitting) (MR 392, 80A, Batt
© 2016-2023 Copyright Renault Clio Owners Club