Renault Clio: Access to towing points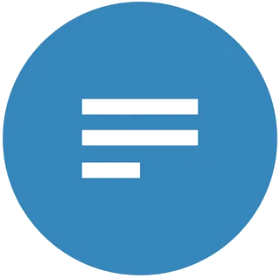 Renault Clio IV (2014-2019) Owners Manual
/
Practical advice
/
Towing
/ Access to towing points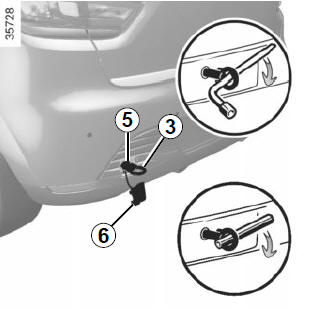 Unclip cover 4 or 6 by sliding a flat tool (or the key integrated in the RENAULT card) under the cover.
Tighten towing hitch 3 fully: as much as possible by hand at first, then finish tightening it using the wheelbrace or, depending on the vehicle, the lever.
Only use the towing eye 3 and the wheelbrace located under the luggage compartment carpet in the tool kit (please refer to the information under "Tools" in Section 5).
Do not leave the tools unsecured inside the vehicle as they may come loose under braking.
READ NEXT:
The following advice will enable you to carry out quick, temporary repairs. For safety reasons you should always contact an approved Dealer as soon as possible. Using the RENAULT card
The Renault Clio IV, produced from 2014 to 2019, offers a range of technical specifications that contribute to its performance and versatility. It is available with gasoline and diesel engine options,
The information shown on the vehicle identification plate should be quoted on all correspondence or orders. The presence and location of the information depends on the vehicle. Vehic
SEE MORE:
The display of information shown below DEPENDS ON THE VEHICLE EQUIPMENT AND COUNTRY. Instrument panel A: lights up when the ignition is switched on. The brightness can be adjusted by turning control knob 1. In some cases, the appearance of a warning light is accompanied by a message.
D4F, and 740 or 742 or 764 REMOVAL I - REMOVAL PREPARATION OPERATION Position the vehicle on a two-post lift (see Vehicle: Towing and lifting) (MR 392, 02A, Lifting equipment). Remove: the front right-hand wheel (see Wheel: Removal - Refitting) (MR 392, 35A, Wheels and tyres), the front r
© 2016-2023 Copyright Renault Clio Owners Club