Renault Clio: Practical advice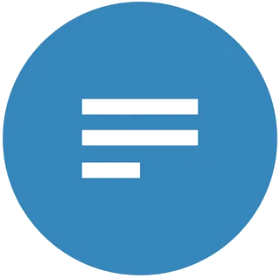 Renault Clio IV (2014-2019) Owners Manual
/ Practical advice
Here are some practical advice points for the Renault Clio IV (2014-2019):

Regular Maintenance: Follow the recommended maintenance schedule outlined in the owner's manual to keep your Clio IV running smoothly. This includes regular oil changes, filter replacements, and inspections of important components.

Fluid Levels: Check and maintain proper levels of engine oil, coolant, brake fluid, and windshield washer fluid. Topping up or replacing fluids as needed will help ensure optimal performance and safety.

Tire Care: Regularly check tire pressure and tread depth to ensure safe and efficient driving. Rotate the tires periodically to promote even wear and consider replacing them when they become worn out.

Safe Driving: Observe speed limits, maintain a safe following distance, and avoid aggressive driving behaviors. Be attentive to road conditions and weather, and use signals and mirrors effectively.

Fuel Efficiency: Practice fuel-efficient driving habits such as smooth acceleration and deceleration, reducing unnecessary idling, and removing excess weight from the vehicle to improve fuel economy.

Parking: Be mindful when parking to avoid dings and scratches. Utilize parking sensors or cameras (if available) to assist in maneuvering in tight spaces.

Climate Control: Use the climate control system efficiently to maintain a comfortable cabin temperature. Consider using the air conditioning sparingly to save fuel, especially at lower speeds.

Owner's Manual: Refer to the owner's manual for specific instructions and guidelines regarding your Clio IV model. It contains valuable information on vehicle operation, maintenance, and troubleshooting.

Remember, these are general tips, and it's important to refer to the specific owner's manual for detailed information and follow the manufacturer's recommendations for your Renault Clio IV (2014-2019) to ensure proper care and maintenance.
READ NEXT:
Depending on the vehicle, a tyre inflation kit or emergency spare wheel is provided (refer to the following pages). If the emergency spare wheel has been stored for several years, have i
Open the tailgate; lift the carpet; lift the cover 1 and remove it; remove the tool kit by lifting it by its handles; The label 2 reminds you of how to operate the emergenc
SEE MORE:
REMOVAL I - REMOVAL PREPARATION OPERATION Position the vehicle on a two-post lift (see Vehicle: Towing and lifting) (02A, Lifting equipment). Disconnect the battery (see Battery: Removal - Refitting) (80A, Battery). Perform the following operations: drain the engine oil (see 10A, Engine and
REMOVAL I - REMOVAL PREPARATION OPERATION Remove the dashboard side face (1). Remove: the protective strips from the lower cover (2), the bolts (3), the lower cover (4), disconnecting the various connectors. Position the vehicle on a two-post lift (see Vehicle: Towing and lifting
© 2016-2023 Copyright Renault Clio Owners Club