Renault Clio: Emergency brake assist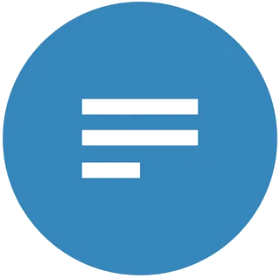 Renault Clio IV (2014-2019) Owners Manual
/
Driving
/
Driver correction devices and aids
/ Emergency brake assist
This system supplements the ABS and helps reduce vehicle stopping distances.
Operating principle
The system is for detecting an emergency braking situation. In this case, the braking assistance immediately develops maximum power and may trigger ABS regulation.
ABS braking is maintained as long as the brake pedal is applied.
Hazard warning lights switching on
Depending on the vehicle, these may light up in the event of sudden deceleration.
Braking anticipation
Depending on the vehicle, when you rapidly release the accelerator, the system anticipates the braking manoeuvre in order to reduce stopping distances.
When using the cruise control:
if you use the accelerator, when you release it, the system may be triggered;
if you do not use the accelerator, the system will not be triggered.
Operating faults
When the system detects an operating fault the message "CHECK BRAKING SYSTEM" appears on the instrument panel along with the

warning
light.
Consult an approved dealer.
These functions are an additional aid in the event of critical driving conditions, enabling the vehicle behaviour to be adapted to suit the driving conditions.

However, the functions do not take the place of the driver. They do not increase the vehicle's limits and should not encourage you to drive more quickly. Therefore, they can under no circumstances replace the vigilance or responsibility of the driver when manoeuvring the vehicle (the driver must always be ready for sudden incidents which may occur when driving).
READ NEXT:
This function assists the driver when starting on hills. It prevents the vehicle from rolling backwards, depending on the slope, by automatically applying the brakes when the driver lifts his/her
The speed limiter function helps you stay within the driving speed limit that you choose, known as the limit speed. Controls Main "On/Off" switch. Limit speed activation, storage
The cruise control function helps you to maintain your driving speed at a speed that you choose, called the cruising speed. This cruising speed may be set at any speed above 20 mph (30 km/h
SEE MORE:
Parking distance control: List and location of components REAR PROXIMITY RADAR I - LIST OF COMPONENTS The parking distance control function consists of: rear proximity sensors, a parking distance control buzzer, a parking distance control computer, a parking distance control switch. II - LOCA
To avoid all risk of sparks: Ensure that any electrical consumers (courtesy lights, etc.) are switched off before disconnecting or reconnecting the battery. When charging, stop the charger before connecting or disconnecting the battery. Do not place metal objects on the battery t
© 2016-2023 Copyright Renault Clio Owners Club