Renault Clio: Replacement parts and repairs
Original parts are based on strict specifications and are subject to highly-specialised tests. Therefore, they are of at least the same level of quality as the parts fitted originally.
If you always fit genuine replacement parts to your vehicle, you will ensure that it performs well. Furthermore, repairs carried out within the manufacturer's Network using original parts are guaranteed according to the conditions set out on the reverse of the repair order.
Service sheets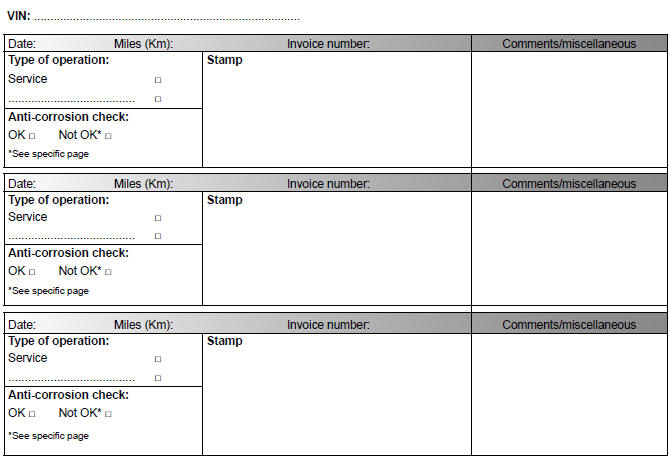 Anti-corrosion check
If the continuation of the warranty is subject to repair, it is indicated below.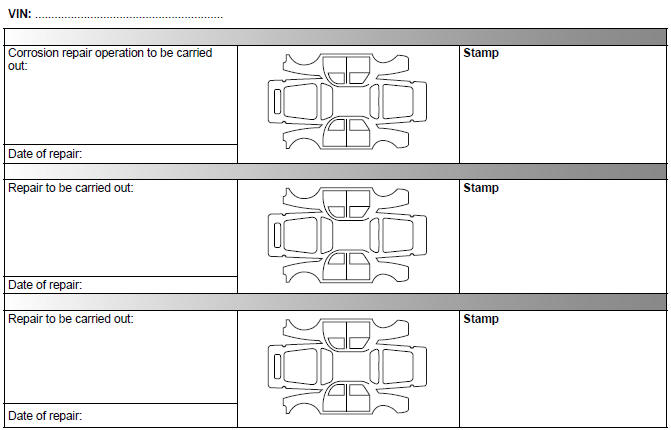 READ NEXT:
SEE MORE:
Electrical and electronic accessoriesBefore installing this type of accessory (particularly for transmitters/receivers: frequency bandwidth, power level, position of the aerial, etc.), make sure it is compatible with your vehicle. You can get advice from an authorised dealer.
Gear change indicator 1 To obtain optimum consumption levels, a warning light on the instrument panel lets you know the best time to move up or down a gear: move up a gear; move down a gear. Driving style indicator 2 Informs you about the driving style adopted in real time. You will b
© 2016-2020 Copyright www.rclio.com