Renault Clio: Specialised bodywork tools: Use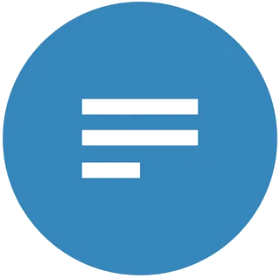 Renault Clio III (2005-2013) Service Manual
/
Panelwork
/
General Information
/ Specialised bodywork tools: Use
USING THE DASHBOARD CROSS MEMBER REMOVAL TOOL Car. 1765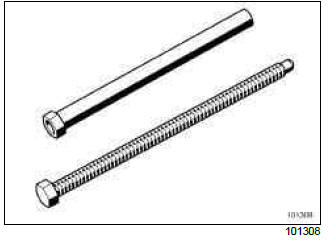 Use this tool as indicated in the dashboard removal procedure.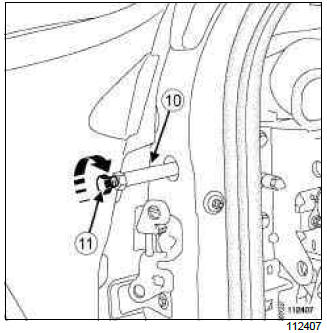 Fit the tool Car. 1765 as far as the stop (10).

Screw the rod (11) onto the body (10) as far as the stop.

Firmly lock tool body in the same way as a lock nut against the dashboard cross member nut while holding hexagon bolt.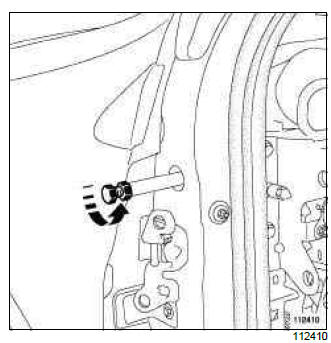 Unscrew the whole tool as far as the stop and tighten it gently (during this operation, the beam nut, which has a left-hand thread, screws into the beam and disengages it from the A-pillar).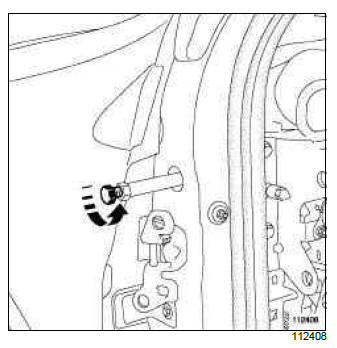 WARNING
To maintain the adjustment of the dashboard cross member and therefore make refitting easier, only loosen the lock nut on one side.
USING THE DASHBORAD PROTECTION TOOL Car. 1764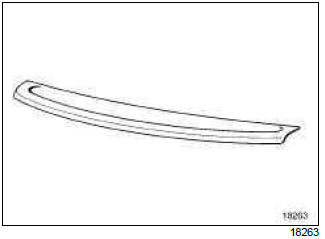 Use this tool when replacing the windscreen:

remove the A-pillar trims,
position the dashboard protector to prevent damage.
PREPARING THE TOOL Car. 1504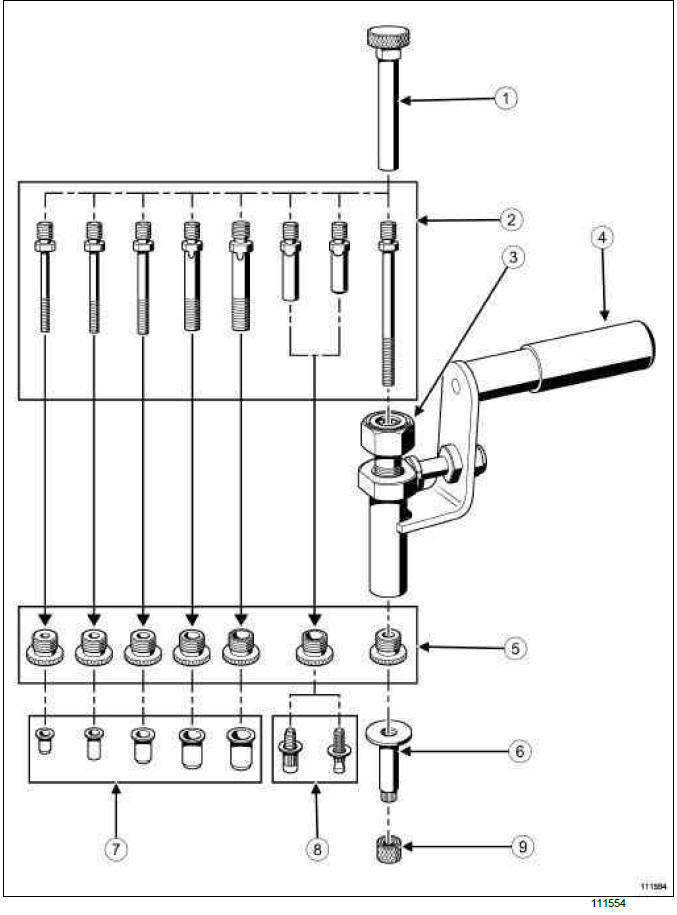 Mandrel mounting
Mandrels
Tightening bolt
Body
Anvils
Special nut
Nuts
Studs
Thrust nut
Select the mandrel, anvil and insert assembly adapted to the crimping operation to be carried out.
Into the mandrel mounting (1), screw the mandrel (2) (left-hand thread).
Tighten the bolt (3) onto the body (4) until the stop (left-hand thread).
Into the body (4), screw the anvil (5) (left-hand thread).
Fit the assembly (1) and (2) into the body of the tool.
Screw the insert (left-hand thread) onto the pull rod.
To fit the special nut (6), position the mandrel across the crimped nut and tighten it onto the thrust nut (9).
WARNING
Each time a panel is stripped in the workshop (e.g. when drilling), degrease and wipe the area and then use a fine paintbrush to apply the following:
a pre-treatment primer,
a two-part primer,
paint in the vehicle body colour.
USING TOOL CAR. 1504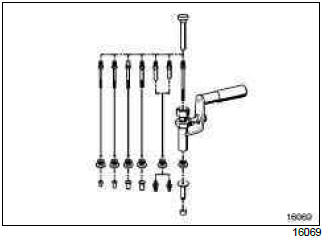 Turn the bolt using a 24 spanner, holding the tool handle manually.
WARNING
The operator should be able to feel when the crimping is complete (more force required for tightening). The insert has been crimped correctly when there is no more rotational play, carry out this check before unscrewing the "pull rod - mandrel" assembly.
READ NEXT:
B85 or C85 I - CLASSIFYING INFORMATION This information is classified in two complementary documents: 1 - Vehicle structure bodywork repair procedures (MR of the vehicle concerned) This document compr
I - MAIN REFERENCE POINTS BEFORE TRIM-SETTING 1 - Front sub-frame in place The jig crowns the front sub-frame rear mounting bolt (A). Use this situation for a rear impact or a light frontal impact w
I - PARTS REQUIRING THE USE OF A BODY JIG BENCH Radiator cross member support Centre floor front side cross member Front side member closure panel Front side member Engine stand Front half-uni
SEE MORE:
These systems operate with the ignition on or off, until one of the front doors is opened (limited to about 3 minutes). Safety of rear occupants The driver can prevent operation of the rear electric windows by pressing switch 4. A confirmation message is displayed on the ins
K9K, and 764 or 772 WARNING Before starting work on the vehicle, make sure you have: a new blanking plug kit (part no. 77 01 476 857), cleaning wipes (part no. 77 11 211 707), cleaning product (part no. 77 11 224 188). WARNING Parts always to be replaced: all the high-pressure pipes which ha
© 2016-2023 Copyright Renault Clio Owners Club