Renault Clio: Steering wheel/Power-assisted steering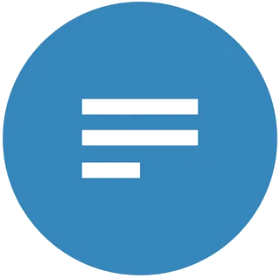 Renault Clio IV (2014-2019) Owners Manual
/
Getting to know your vehicle
/ Steering wheel/Power-assisted steering
Adjusting the steering wheel height and depth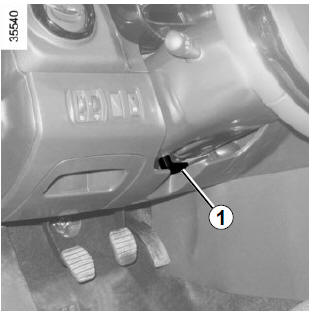 Pull lever 1 and place the steering wheel in the required position; push the lever beyond the point of resistance to lock the steering wheel in place.
Make sure that the steering wheel is correctly locked.
For safety reasons, only adjust the steering wheel when the vehicle is stationary.
Power Assisted Steering
Never drive with an inadequately charged battery.
Variable power assisted steering
The variable power assisted steering system is equipped with an electronic control system which alters the level of assistance to suit the vehicle speed.
Steering is made easier during parking manoeuvres (for added comfort) whilst the force needed to steer increases progressively as the speed rises (for enhanced safety at high speeds).
Never leave the steering wheel at full lock while stationary.
With the engine switched off, or if there is a system fault, it is still possible to turn the steering wheel. The force required will be greater.
Never switch off the ignition when travelling downhill, and avoid doing so in normal driving (assistance is not provided).
READ NEXT:
The equipment fitted, described below, DEPENDS ON THE VERSION AND COUNTRY. Side air vent. Stalk for: direction indicator lights; exterior lights; front fog lights; rear fog light
The equipment fitted, described below, DEPENDS ON THE VERSION AND COUNTRY. Side air vent. Passenger Airbag location. Heating or air conditioning controls. Multimedia touch-screen. Wind
SEE MORE:
K9K, and 764 or 772 IMPORTANT Consult the safety instructions and cleanliness advice and the operation recommendations before carrying out any repairs (see Diesel injection: Repair precautions). IMPORTANT Before carrying out any work on the injection system, check using the Diagnostic tool : that
LEFT-HAND DRIVE IMPORTANT Consult the safety and cleanliness advice and operation recommendations before carrying out any repair (see 88A, Wiring harness, Wiring: Precautions for the repair, 88A-5). WARNING To prevent damage to the wiring harness when refitting, observe the original routing. Note:
© 2016-2023 Copyright Renault Clio Owners Club