Renault Clio: To lock the system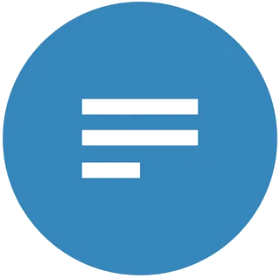 Renault Clio IV (2014-2019) Owners Manual
/
Practical advice
/
Puncture, emergency spare wheel
/ To lock the system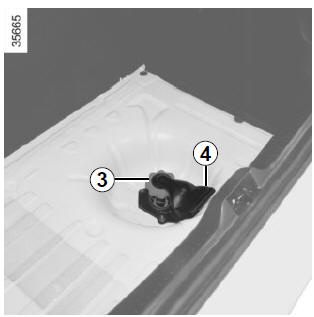 Press nut 3, screwing it on fully until it locks in place. Several turns will be necessary. This operation is essential to ensure that the wheel is secure;
return handle 4 to its original position;
clip the tool kit;
replace the cover, then lower it and replace the luggage compartment carpet.
NB: if the tool kit does not lock in place, check the tightness of nut 3 and the correct positioning of handle 4.
Special features
The emergency spare wheel holder should always be present when you are driving even when the wheel itself is not present: risk of water entering the vehicle.
If you have to release it when it is not holding a wheel, push the centre of the wheel holder towards the ground while pressing handle 4.
It is essential to lock the nut so that the wheel is held securely.
The system should only be used with the original vehicle wheels or identical wheels.
READ NEXT:
The kit repairs tyres when tread A has been damaged by objects smaller than 4 mm. It cannot repair all types of puncture, such as cuts larger than 4 mm, or cuts in tyre si
The tools included in the tool kit depend on the vehicle. Tool kit A is located in the tray under the luggage compartment carpet. Lift the cover and remove it. Wheelbrace 1 Locks or
Remove the wheel trim using hubcap tool 1 (located in the tool kit) by engaging the hook in the opening near valve 2. To refit it, align it with valve 2. Push the retaining hooks in fully,
SEE MORE:
REMOVAL I - REMOVAL PREPARATION OPERATION Position the vehicle on a two-post lift (see Vehicle: Towing and lifting) (MR 392, 02, Lifting equipment). Remove the engine undertray. Cut the exhaust pipe (see ) and (see 19B, Exhaust, Exhaust: Precautions for the repair, 19B- 19). II - OPERATION
K9K, and JA5 REMOVAL REMOVAL PREPARATION OPERATION IMPORTANT Before any operation on the sequential system, discharge the accumulator using the Diagnostic tool. To discharge the accumulator, run command " Discharge pressure accumulator " AC081. To confirm the pressure drop, read the " Hydrauli
© 2016-2023 Copyright Renault Clio Owners Club