Renault Clio: Electronic stability program (ESC) with understeer control and traction control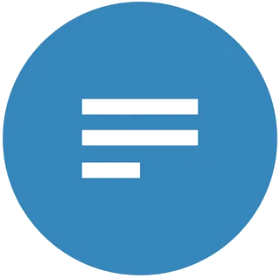 Renault Clio IV (2014-2019) Owners Manual
/
Driving
/
Driver correction devices and aids
/ Electronic stability program (ESC) with understeer control and traction control
Electronic stability control ESC
This system helps you to keep control of the vehicle in critical driving conditions (avoiding an obstacle, loss of grip on a bend, etc.).
Operating principle
A sensor in the steering wheel detects the direction selected by the driver.
Other sensors throughout the vehicle measure the actual direction.
The system compares driver input to the actual trajectory of the vehicle and corrects the trajectory if necessary by controlling the braking of certain wheels and/or engine power. In the event that the system is engaged, indicator light

flashes on the instrument panel.
Understeer control
This system optimises the action of the ESC in the case of pronounced understeer (loss of front axle road holding).
Traction control
This system helps to limit wheelspin of the drive wheels and to control the vehicle when pulling away accelerating or decelerating.
Operating principle
Using the wheel sensors, the system measures and compares the speed of the drive wheels at all times and slows down their over-rotation. If a wheel is starting to slip, the system brakes automatically until the drive supplied becomes compatible with the level of grip under the wheel again.
The system also adjusts the engine speed to the grip available under the wheels, independently of the pressure exerted on the accelerator pedal.
Operating faults
When the system detects an operating fault the message "CHECK ESC" and warning light

and


appear
on the instrument panel. In this case, the ESC and traction control system are deactivated.
Consult an approved dealer.
Disabling the traction control system
In some situations (driving on very wet ground: snow, mud, etc. or driving with snow chains fitted), the system may reduce the engine output to limit wheelspin.
READ NEXT:
This system supplements the ABS and helps reduce vehicle stopping distances. Operating principle The system is for detecting an emergency braking situation. In this case, the braking assistance i
This function assists the driver when starting on hills. It prevents the vehicle from rolling backwards, depending on the slope, by automatically applying the brakes when the driver lifts his/her
The speed limiter function helps you stay within the driving speed limit that you choose, known as the limit speed. Controls Main "On/Off" switch. Limit speed activation, storage
SEE MORE:
Detach the turbocharger front temperature sensor wiring harness on the injector rail protector mounting. Remove: the injector rail protector mounting bolts (13), the injector rail protector support. Disconnect: the damper valve connector (14) (if equipped), the camshaft position
1/3 and 2/3 rear bench seat base trim: Removal - Refitting REMOVAL I - REMOVAL PREPARATION OPERATION Lift up the rear bench seat base. Remove the rear bench seat base at (1). II - OPERATION FOR REMOVAL OF PART CONCERNED Unclip the retaining strips (2). Remove the seat trim and foam.
© 2016-2023 Copyright Renault Clio Owners Club