Renault Clio: Engine oil grade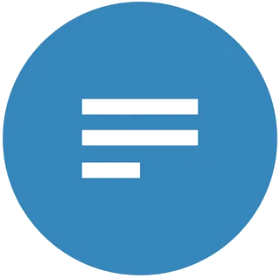 Renault Clio IV (2014-2019) Owners Manual
/
Maintenance
/ Engine oil grade
Refer to the Maintenance Service Booklet for your vehicle.
Filling: take care when topping up the oil that no oil drips onto engine components - risk of fire.

Remember to refit the cap securely as there is a risk of fire if oil splashes onto hot engine components.
When working in the engine compartment, ensure that the windscreen wiper stalk is in the park position.

Risk of injury
The engine may be hot when carrying out operations in close proximity. In addition, the engine cooling fan can come on at any moment.

Risk of injury.
Consult your approved dealer at once if you notice an abnormal or repeated drop in any of the fluid levels.
Exceeding the maximum engine oil level
Under no circumstances must the maximum fill level be exceeded: risk of damage to the engine and catalytic converter.
If the oil level exceeds the maximum level, do not start your vehicle and contact an approved Dealer.
Never run the engine in an enclosed space as exhaust gases are poisonous.
Engine oil change: if you are changing the oil when the engine is hot, be careful not to scald yourself if the oil overflows.
READ NEXT:
With the engine switched off and on level ground, the level when cold must be between the MINI and MAXI marks on reservoir 1. Top this level up when cold before it reaches the MINI mark.
The level should be read with the engine switched off and on level ground. This should be checked frequently, and immediately if you notice even the slightest loss in braking efficiency.
SEE MORE:
B85 or K85 REMOVAL I - REMOVAL PREPARATION OPERATION Special features of vehicles fitted with manual window winders Unclip the winder handle (1) using a pair of unclipping pliers (protect the door trim). II - OPERATION FOR REMOVAL OF PART CONCERNED Remove the trim piece and bolt (2). Take o
K9K, and 764 or 772 WARNING Before starting work on the vehicle, have to hand: a new blanking plug kit (part no. 77 01 476 857), cleaning wipes (part no. 77 11 211 707), cleaning product (part no. 77 11 224 188). WARNING Parts always to be replaced: all the high pressure pipes which have bee
© 2016-2023 Copyright Renault Clio Owners Club