Renault Clio: Front wheel arch: General description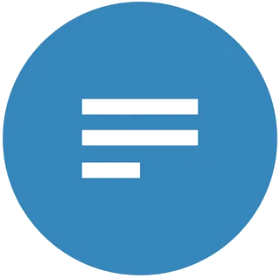 Renault Clio III (2005-2013) Service Manual
/
Panelwork
/
Front Upper Structure
/ Front wheel arch: General description
IMPORTANT
Use a repair bench to ensure the positioning of the points and the geometry of the axle assemblies.
Note: The information contained in the following describes the general repair procedure for all vehicles having the same design for this part.
Before reading the following general information, make sure that there are no special notes associated with the vehicle. These special notes are specified if necessary in other parts of the sub-section dealing with the component.
Note: For a detailed description of a particular connection, see MR 400.
DESIGN OF THE STRUCTURAL COMPONENT
Left side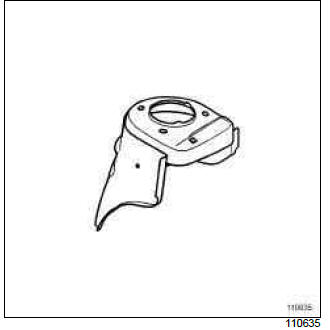 This is a basic part; it serves only as the front wheel arch.
Right-hand side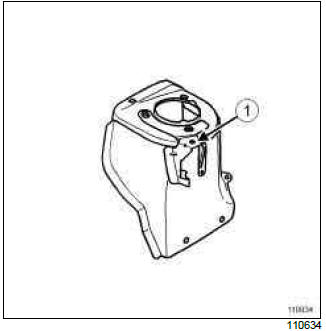 Two wheel arches are available, depending on the vehicle engine type:
with windscreen wiper mechanism mounting (1),
with engine tie-rod attachment.
Front wheel arch: Description
Front left-hand wheel arch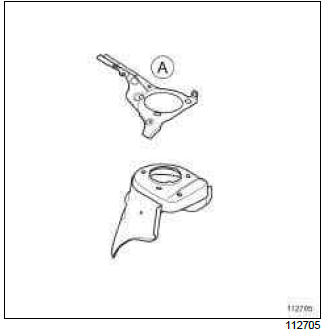 Front right-hand wheel arch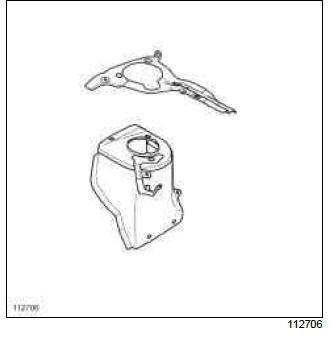 There is only one way of replacing this part:
When replacing this part, also order:
the heater bulkhead reinforcement (A).
IMPORTANT
The straightening bench must be used.
I - COMPOSITION OF THE SPARE PART
Front left-hand wheel arch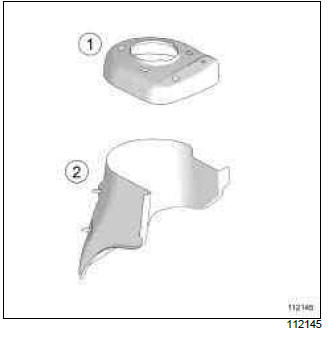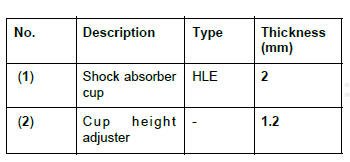 Front right-hand low torque wheel arch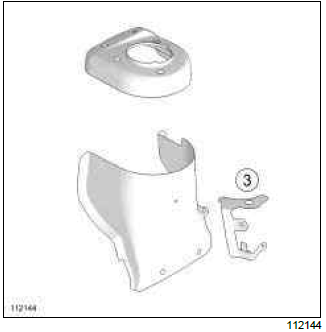 Front right-hand high torque wheel arch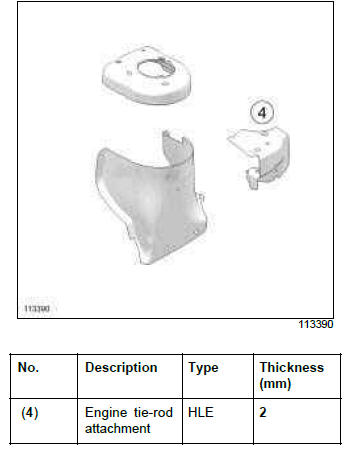 II - PART FITTED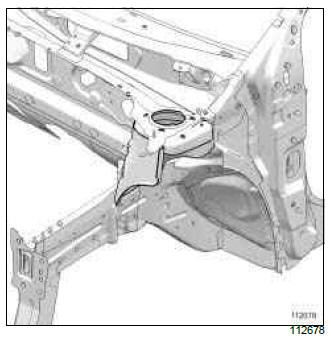 WARNING
If the spot welds cannot be made as they were originally using an electric spot welding machine, they should be replaced with plug welds after holes have been drilled in the first panel.
III - POSITIONING OF LOCAL ELECTRICAL EARTHS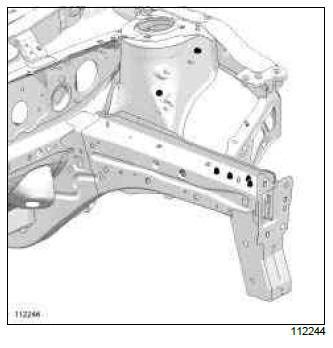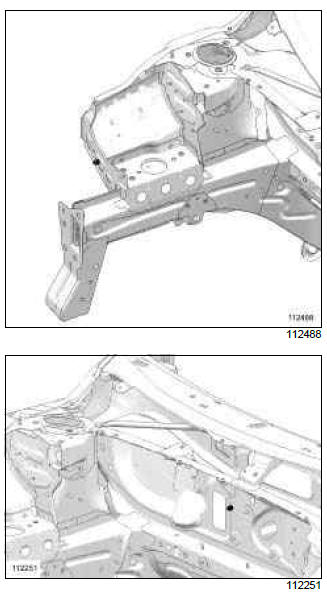 IMPORTANT
To avoid damaging the vehicles electric and electronic components, the earths of any wiring harness near the weld area must be disconnected.
The welding machine earth must be placed as close as possible to the weld zone.
READ NEXT:
Note: In the event of a front impact with triggering of airbags, check the area of connection between both diameters of the beam. If there is any damage visible to the naked eye, this part must be re
A-pillar: General description C85 WARNING The information contained in the following describes the general repair procedure for all vehicles having the same design for this part. Before reading the f
Rear wing panel: General description Note: The information contained in the following describes the general repair procedure for all vehicles having the same design for this part. Before reading the
SEE MORE:
REMOVAL I - REMOVAL PREPARATION OPERATION Remove the front side door trim (see Front side door trim: Removal - Refitting) (72A, Side opening elements trim). Open the access flaps (1) and (2) of the window winder mechanism following the marking on the door sealing film (see Door sealing fi
D4F, and 784 or 786 REMOVAL I - REMOVAL PREPARATION OPERATION Position the vehicle on a two-post lift (see Vehicle: Towing and lifting) (MR 392, 02A, Lifting equipment). Disconnect the battery (see Battery: Removal - Refitting) (MR 392, 80A, Battery). Remove: the engine cover, the engine
© 2016-2023 Copyright Renault Clio Owners Club