Renault Clio: Interior trim maintenance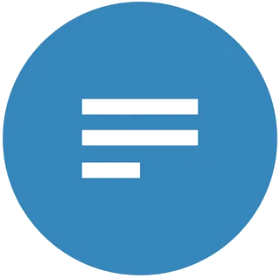 Renault Clio IV (2014-2019) Owners Manual
/
Maintenance
/ Interior trim maintenance
A well-maintained vehicle will last longer. It is therefore recommended to maintain the interior of the vehicle regularly.
A stain should always be dealt with swiftly.
Whatever type of stain is on the trim, use cold (or warm) soapy water with natural soap.
Detergents (washing-up liquid, powdered products, alcohol-based products) should not be used.
Use a soft cloth.
Rinse and soak up the excess.
Glass instrument panel (e.g. instrument panel, clock, exterior temperature display, radio display, etc.)
Use a soft cloth (or cotton wool).
If this does not clean it properly, use a soft cloth (or cotton wool) slightly moistened with soapy water and then wipe clean with a soft damp cloth or cotton wool.
Finally, carefully dry off with a soft dry cloth.
Cleaning products containing alcohol must not be used under any circumstances.
Seat belts
These must be kept clean.
Use products selected by our Technical Department (Approved outlets) or warm, soapy water and a sponge and wipe with a dry cloth.
Detergents or dyes must not be used under any circumstances.
Textiles (seats, door trim, etc)
Vacuum-clean the textiles regularly.
Liquid stain
Use soapy water.
Dab lightly (never rub) with a soft cloth, rinse and remove the excess.
Solid or pasty stain
Carefully remove the excess solid or pasty material immediately with a spatula (working from the edges to the centre to avoid spreading the stain).
Clean as for a liquid stain.
Special instructions for sweets or chewing gum
Put an ice cube on the stain to solidify it, then proceed as for a solid stain.
For further recommendations for maintaining the interior, and/or for any unsatisfactory results, please see an authorised dealer.
Removal/replacing removable equipment originally fitted in the vehicle
If you need to remove equipment in order to clean the passenger compartment (for example, mats), always ensure that they are correctly refitted and are the right way around (the driver's mat should be fitted on the driver's side, etc.) and fit them with the components supplied with the equipment (for example, the driver mat should always be fixed using the pre-fitted mounting components).
With the vehicle stationary, ensure that nothing will impede driving (anything obstructing the pedals, heel wedged by the mat, etc.).
You should not: You are strongly advised not to position objects such as deodorants, scents, etc. near air vents, as this could damage your dashboard trim.
You are strongly recommended not to use highpressure or spray cleaning equipment inside the passenger compartment: use of such equipment could impair the correct functioning of the electrical or electronic components in the vehicle, or have other detrimental effects.
READ NEXT:
Here are some practical advice points for the Renault Clio IV (2014-2019): Regular Maintenance: Follow the recommended maintenance schedule outlined in the owner's manual to keep your Clio IV
Depending on the vehicle, a tyre inflation kit or emergency spare wheel is provided (refer to the following pages). If the emergency spare wheel has been stored for several years, have i
SEE MORE:
Rotary switch: Removal - Refitting The rotary switch is part of the steering column control assembly. It cannot be replaced on its own. REMOVAL I - REMOVAL PREPARATION OPERATION Remove the steering column control assembly (see 84A, Control - Signals, Steering column switch assembly: Removal - Re
Here are some practical advice points for the Renault Clio IV (2014-2019): Regular Maintenance: Follow the recommended maintenance schedule outlined in the owner's manual to keep your Clio IV running smoothly. This includes regular oil changes, filter replacements, and inspections of import
© 2016-2023 Copyright Renault Clio Owners Club