Renault Clio: Manual gear control: Adjustment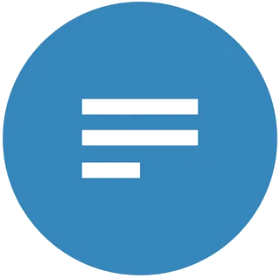 Renault Clio III (2005-2013) Service Manual
/
Chassis
/
Mechanical Component Controls
/ Manual gear control: Adjustment
TL4
ADJUSTMENT
ADJUSTMENT OF SELECTION CABLE DURING A REMOVAL OPERATION
1 - Passenger compartment
Shift the selector lever to third gear.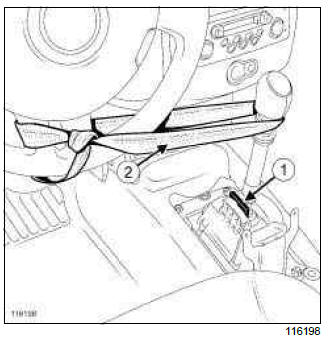 Fit a shim (1) (6 mm between the locking ring and reverse gear interlock on the selector lever.
Use a strap (2) to immobilise the lever against the shim in third gear position.
2 - Engine compartment
Position the gear lever on the gearbox in "third gear engaged" position.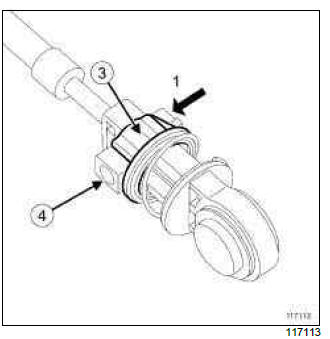 Unlock the selector cable adjustment clip by compressing the lock ring (3) and push the orange clip (4) upwards (1).
Adjust the length of the cable accordingly and fit it onto the gear selection lever ball joint.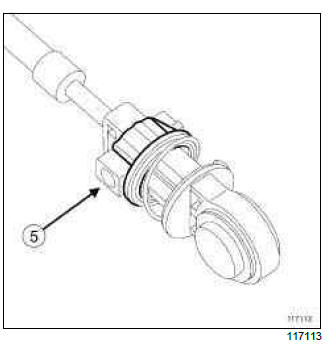 Lock the cable by pressing on the orange clip (5).
Check that gear selection is correct.
READ NEXT:
F4R or K4J or K4M or K9K or M4R, and LEFT-HAND DRIVE WARNING Prepare for brake fluid outflow, to prevent damage to the mechanical parts and bodywork around the braking system. REMOVAL I - REMOVAL PRE
LEFT-HAND DRIVE, and WITHOUT ANTI-LOCK BRAKING SYSTEM REMOVAL I - REMOVAL PREPARATION OPERATION Position the vehicle on a two-post lift (see Vehicle: Towing and lifting) (MR 392, 02A, Lifting equi
LEFT-HAND DRIVE, and WITHOUT ANTI-LOCK BRAKING SYSTEM REMOVAL I - REMOVAL PREPARATION OPERATION Position the vehicle on a two-post lift (see Vehicle: Towing and lifting) (MR 392, 02A, Lifting equi
SEE MORE:
REMOVAL I - REMOVAL PREPARATION OPERATION Position the vehicle on a two-post lift (see Vehicle: Towing and lifting) (MR 392, 02A, Lifting equipment). II - OPERATION FOR REMOVAL OF PART CONCERNED Cut the exhaust pipe (see 19B, Exhaust, Exhaust: Precautions for the repair, 19B-19) (see ) (MR
REMOVAL I - REMOVAL PREPARATION OPERATION Remove: the door trim (see Front side door trim: Removal - Refitting) (MR 393,72A, Side door trim), the door lock barrel (see 51A, Side opening element mechanisms, Front side door lock barrel: Removal - Refitting, 51A-4). Open the lock a
© 2016-2023 Copyright Renault Clio Owners Club