Renault Clio: Towing a vehicle with an automatic gearbox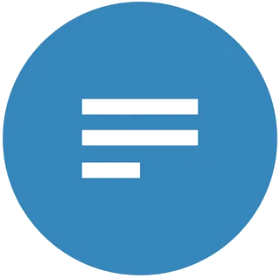 Renault Clio IV (2014-2019) Owners Manual
/
Practical advice
/
Towing
/ Towing a vehicle with an automatic gearbox
With the engine switched off, the transmission is no longer lubricated. It is preferable to tow this type of vehicle on a trailer or tow it with the front wheels off the ground.
Under exceptional circumstances, you may tow the vehicle with all four wheels on the ground, only going forward, with the gear lever in the neutral N position, and for a distance not exceeding 30 miles (50 km).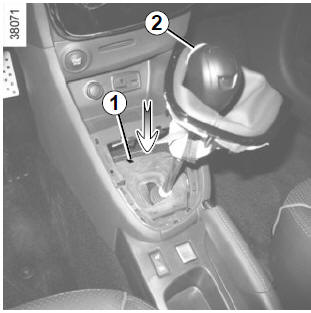 If the lever is stuck in P, even though you are depressing the brake pedal, the lever can be released manually. To do this, release the base of the lever, then use a tool (rigid rod) in the slot 1 and simultaneously press button 2 to unlock the lever.

Contact an authorised dealer as soon as possible.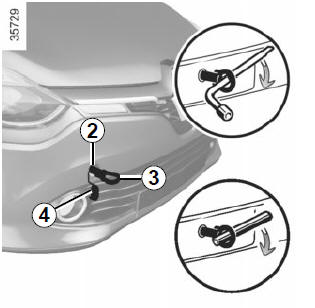 Only use the front 2 and rear 5 towing points (never use the drive shafts or any other part of the vehicle).
These towing points may only be used for towing: never use them for lifting the vehicle directly or indirectly.
When the engine is stopped, steering and braking assistance are not operational.
READ NEXT:
Unclip cover 4 or 6 by sliding a flat tool (or the key integrated in the RENAULT card) under the cover. Tighten towing hitch 3 fully: as much as possible by hand at first, then finish tight
The following advice will enable you to carry out quick, temporary repairs. For safety reasons you should always contact an approved Dealer as soon as possible. Using the RENAULT card
The Renault Clio IV, produced from 2014 to 2019, offers a range of technical specifications that contribute to its performance and versatility. It is available with gasoline and diesel engine options,
SEE MORE:
D4F or K9K, and JA3 or JA5 I - SEQUENTIAL GEARBOX WARNING If any operation is carried out on the electro-hydraulic unit, it is essential to clean the unit using a cleaning product and compressed air. Never leave the circuit open and never use a high pressure cleaner. II - SEQUENTIAL GEARBOX COMPUT
K4J or K4M, and 780 or 800 or 801 Oil vapour rebreathing duct Calibrated port Oil vapour recovery plate located on the rocker cover Oil vapour rebreathing hole Oil vapour rebreathing circuit: Operating diagram K4J, and 780 - K4M, and 800 or 801 A: under low loads, the oil vapours are rebr
© 2016-2023 Copyright Renault Clio Owners Club