Renault Clio: Windscreen washers and wipers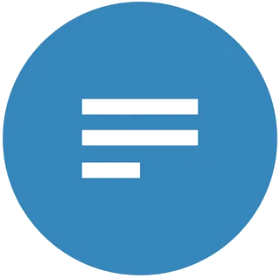 Renault Clio IV (2014-2019) Owners Manual
/
Getting to know your vehicle
/ Windscreen washers and wipers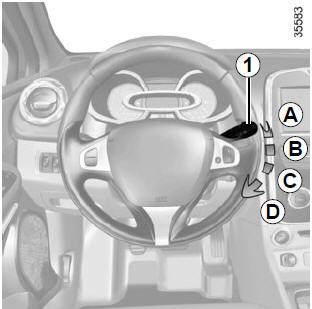 With the ignition on, move stalk 1
Positions B, C and D are accessible with the ignition on.
Special note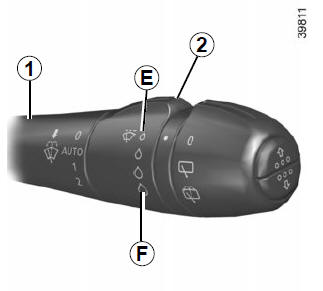 When driving, the wiping speed slows down whenever the vehicle stops. The speed will change from fast wiping speed to normal wiping speed.
As soon as the vehicle moves off, wiping will return to the speed originally selected. If stalk 1 is operated, it overrides and cancels the automatic function.
When working in the engine compartment, ensure that the windscreen wiper stalk is in position A (park).

Risk of injury.
Vehicles with automatic wiper function
With the engine running, move stalk 1
A park.
B automatic wiper function When this position is selected, the system detects water on the windscreen and triggers the wipers at a suitable wiping speed. It is possible to change the triggering threshold and the time sweeps by turning ring 2:
E: minimum sensitivity
F: maximum sensitivity NB: in foggy weather or during snowfalls, the wiping is not automatically triggered and remains under the driver's control.
C normal wiping speed.
D fast wiping speed.
Position C is accessible with the ignition on. Positions B and D are accessible only with the engine running.
Windscreen washer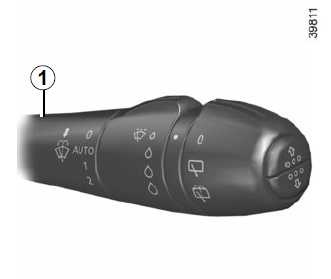 With the ignition on, pull stalk 1 towards you.
A brief pull will trigger a single sweep of the wipers, in addition to the windscreen washer.
A longer pull will trigger three sweeps of the wipers followed, a few seconds later, by a fourth, in addition to the windscreen washer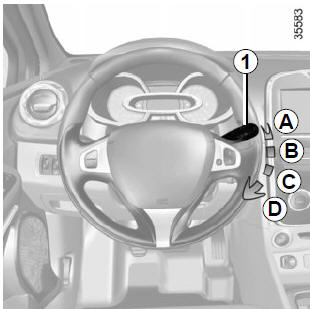 Before any action involving the windscreen (washing the vehicle, de-icing, cleaning the windscreen, etc.) return stalk 1 to position A (park).

Risk of injury and/or damage.
In freezing or snowy weather, ensure they are not stuck to the windscreen (including the central area located behind the interior rear-view mirror) and the rear screen before starting the wipers (risk of motor overheating).

Check the condition of the wiper blades. You are responsible for their service life:
they must remain clean: clean the blades, windscreen and rear screen regularly with soapy water;
do not use them when the windscreen or rear screen are dry;
free them from the windscreen or rear screen when they have not been used for a long time.
In all cases, replace them as soon as they begin to lose efficiency: approximately once a year.
Before using the rear wiper, check that no object obstructs the travel of the blade.
Do not use the wiper arm to open or close the tailgate.
READ NEXT:
Speed-dependent timed rear screen wiper With the ignition on, turn the end of stalk 1 to align mark 2 with the symbol. Wiping frequency varies with speed. When working in the engin
Useful capacity of fuel tank: approx. 45 litres. The engine 0,9 TCe has a fuel tank capacity of 40 litres or 45 litres (depending on the vehicle). To open cover A, place your finger int
The Renault Clio IV (2014-2019) offers a satisfying driving experience with its nimble handling and responsive performance. Its compact size and maneuverability make it well-suited for urban driving a
SEE MORE:
IMPORTANT Consult the safety and cleanliness advice and operation recommendations before carrying out any repair (see 80A, Battery, Battery: Precautions for the repair, 80A-4). REMOVAL I - REMOVAL PREPARATION OPERATION WARNING Before disconnecting the battery: wait for the motor-driven fan assemb
K9K REMOVAL I - REMOVAL PREPARATION OPERATION Disconnect the battery (see Battery: Removal - Refitting). Loosen the clip (1) between the air duct and the air flowmeter. Disconnect the air flowmeter connector. Unfasten the air duct and remove it. Disconnect the air flowmeter connector. II
© 2016-2023 Copyright Renault Clio Owners Club