Renault Clio: Engine cooling: Parts and consumables for the repair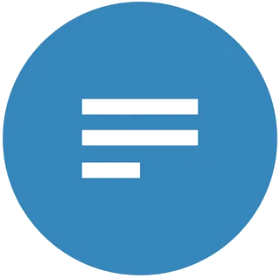 Renault Clio III (2005-2013) Service Manual
/
Engine And Peripherals
/
Cooling
/ Engine cooling: Parts and consumables for the repair
INGREDIENT
Coolant GLACEOL RX (TYPE D)
Note: Ready-to-use coolant or antifreeze must be diluted with distilled water in accordance with the guidelines marked on the container.
Engine cooling: Precautions for the repair
IMPORTANT
The circuits are designed to be pressurized, so be careful at high temperatures (risk of serious burns).
Never remove the cap from the expansion bottle while the engine is hot.
Take care when carrying out a repair under the bonnet, as the radiator fan(s) may start to operate without warning.
Do not open the bleed valve(s) while the engine is running.
Only use recommended coolants: GLACEOL RX (TYPE D).
WARNING
The coolant helps to keep the engine running properly (heat exchange).
The system does not operate using pure water.
WARNING
Take care not to damage the cooling unit fins (radiator, condenser, etc.) during handling. When carrying out a repair that requires a complete circuit drain, it is essential to flush the circuit with clean water, blow compressed air through the circuit to eliminate water, fill and drain the circuit and then " measure the effective protection " . The parameters to be observed are:
READ NEXT:
IMPORTANT When working in the engine compartment, take care as the radiator fan(s) may start up unexpectedly (risk of being cut). To avoid any risk of serious burns when the engine is hot: do not
D4F D4F, and 740 or 742 or 764 Engine Cooling radiator heater matrix Expansion bottle Water pump Thermostat Bleed screws 5 mm restriction 10 mm restriction Note: The rating of the expansio
IMPORTANT The circuits are designed to be pressurised, so be careful at high temperatures (risk of serious burns). Do not remove the cap from the expansion bottle while the engine is hot. Take care
SEE MORE:
Gear lever Vehicles with manual gearbox: refer to the grid on the gear lever knob 1. Vehicles with automatic gearbox: refer to the information on the "Automatic gearbox" in Section 2. Selecting reverse gear The reversing lights will come on as soon as reverse gear is selected wit
The controls Adjusting the air temperature. Adjusting the ventilation speed. Air conditioning. Distribution of air in the passenger compartment. De-icing/demisting of the rear screen and, depending on the vehicle, the door mirrors. Air recirculation. Switching air conditio
© 2016-2023 Copyright Renault Clio Owners Club