Renault Clio: Front side member, centre section: General description
IMPORTANT
Use a repair bench to ensure the positioning of the points and the geometry of the axle assemblies.
Note: The information contained in the following describes the general repair procedure for all vehicles having the same design for this part.
Before reading the following general information, make sure that there are no special notes associated with the vehicle. These special notes are specified if necessary in other parts of the sub-section dealing with the component.
Note: For a detailed description of a particular connection, see MR 400.
DESIGN OF THE STRUCTURAL COMPONENT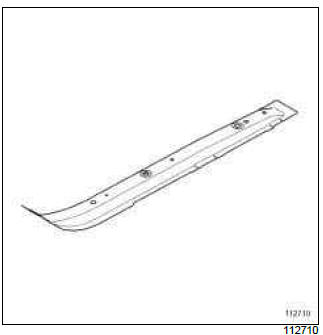 This is a basic part; its only function is that of front side member, centre section.
WARNING
If the mating faces of the parts to be welded are not accessible, make EGW plug welds to replace the original resistance welds (see MR 400).
Front side member, centre section: Description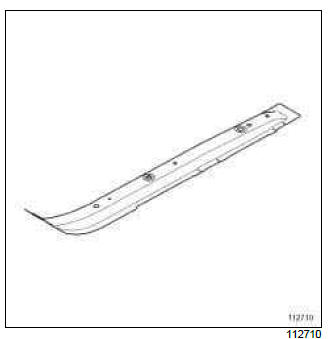 There is only one way of replacing this part:
I - COMPOSITION OF THE SPARE PART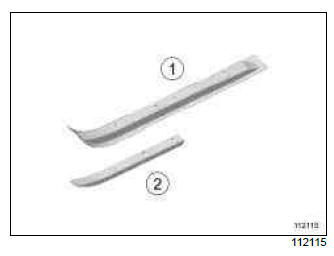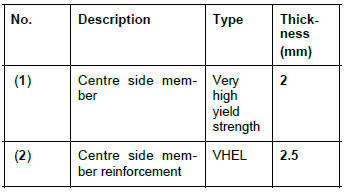 II - PART FITTED
WARNING
To avoid damaging the vehicle's electrical and electronic components, be sure to disconnect the earths of any wiring near the weld zone.
The welding machine earth must be placed as close as possible to the weld zone.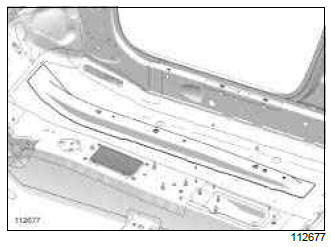 IMPORTANT
For welded connections in three thicknesses, the spot welds on the part replaced should be made in the same place as for the original joint to retain its mechanical properties.
READ NEXT:
IMPORTANT Use a repair bench to ensure the positioning of the points and the geometry of the axle assemblies. Note: The information contained in the following describes the general repair procedure fo
WARNING The information contained in the following describes the general repair procedure for all vehicles having the same design for this part. Before reading the following general information, make
IMPORTANT Use a repair bench to ensure the positioning of the points and the geometry of the axle assemblies. Note: The information contained in the following describes the general repair procedure fo
SEE MORE:
Slave cylinder supply pipe (engine compartment) Left-hand drive slave cylinder supply pipe (engine compartment) Master cylinder (engine compartment / passenger compartment connection) Brake pipe connector Master cylinder supply pipe (engine compartment) Right-hand drive slave cylinder supply
F4R or K4J or K4M or K9K or M4R, and LEFT-HAND DRIVE WARNING Prepare for brake fluid outflow, to prevent damage to the mechanical parts and bodywork around the braking system. REMOVAL I - REMOVAL PREPARATION OPERATION Position the vehicle on a two-post lift (see Vehicle: Towing and lifting) (MR
© 2016-2023 Copyright www.rclio.com