Renault Clio: Renault anti-intruder device (raid)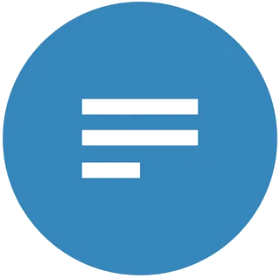 Renault Clio IV (2014-2019) Owners Manual
/
Getting to know your vehicle
/ Renault anti-intruder device (raid)
Operating principle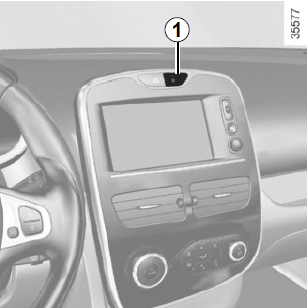 After the vehicle is started, the system automatically locks the doors when you are driving at approximately 6 mph (10 km/h) and over.
The door can be unlocked:
by pressing the door unlocking button 1.
by opening a front door (vehicle stationary).
NB: if a door is opened or closed, it will automatically lock again when the vehicle reaches a speed of 6 mph (10 km/h).
Activating/deactivating the function
With the engine running, press button 1 for approximately five seconds until you hear a beep.
Operating faults
If you experience an operating fault (no automatic locking, the indicator light incorporated in button 1 does not light up when trying to lock the opening elements, etc.), firstly check that the opening elements are properly closed.
If they are properly closed, contact an authorised dealer.
Driver's responsibility If you decide to keep the doors locked when you are driving, remember that it may be more difficult for those assisting you to gain access to the passenger compartment in the event of an emergency.
READ NEXT:
To raise the headrest Pull the headrest upwards to the desired height. Check that it is correctly locked. To lower the headrest Press button 1 and guide the headrest down to the desired heig
To move the seat forwards or backwards Lift handle 1 to unlock. Release the handle once the seat is in the correct position and ensure that the seat is locked. For safety reasons, carr
Always wear your seat belt when travelling in your vehicle. You must also comply with the legislation of the particular country you are in. Make sure that the rear bench seat is locked i
SEE MORE:
Rear wing panel: General description Note: The information contained in the following describes the general repair procedure for all vehicles having the same design for this part. Before reading the following general information, make sure that there are no special notes associated with the vehicle
K9K, and JA5 REMOVAL I - REMOVAL PREPARATION OPERATION WARNING To remove the gear selection sensor it is essential that you shift to first gear before removal. Remove: the battery (see Battery: Removal - Refitting) (MR 392, 80A, Battery), the battery tray (see Battery tray: Removal - Refitt
© 2016-2023 Copyright Renault Clio Owners Club