Renault Clio: Anti-lock braking system (ABS)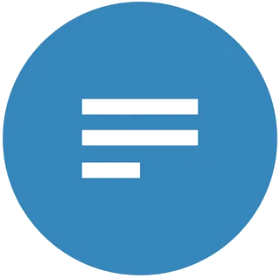 Renault Clio IV (2014-2019) Owners Manual
/
Driving
/
Driver correction devices and aids
/ Anti-lock braking system (ABS)
Under heavy braking, the ABS prevents the wheels from locking, allowing the stopping distance to be managed and keeping control of the vehicle.
Under these circumstances, the vehicle can be steered to avoid an obstacle whilst braking. In addition, this system can increase stopping distances, particularly on roads with low surface grip (wet ground etc.).
You will feel a pulsation through the brake pedal each time the system is activated. The ABS does not in any way improve the vehicle's physical performance relating to the road surface and road-holding. It is still essential to follow the rules of good driving practice (such as driving at a safe distance from the vehicle in front etc.).
In an emergency, apply firm and continuous pressure to the brake pedal. There is no need to pump it repeatedly. The ABS will modulate the force applied in the braking system.
Operating faults:
and
lit up on the instrument panel alongside messages "CHECK ABS", "CHECK BRAKING SYSTEM" and "CHECK ESC": ABS, ESC and emergency brake assist are deactivated. Braking is always enabled;
,
,
and
lit
up on the instrument panel alongside the message "BRAKING SYSTEM FAULT": this indicates a fault in the braking system.
In both cases, consult an approved Dealer.
Your braking systems are partially operational.

However, it is dangerous to brake suddenly and it is essential to stop immediately, as soon as traffic conditions allow.

Contact an approved dealer.
READ NEXT:
Electronic stability control ESC This system helps you to keep control of the vehicle in critical driving conditions (avoiding an obstacle, loss of grip on a bend, etc.). Operating principle A s
This system supplements the ABS and helps reduce vehicle stopping distances. Operating principle The system is for detecting an emergency braking situation. In this case, the braking assistance i
This function assists the driver when starting on hills. It prevents the vehicle from rolling backwards, depending on the slope, by automatically applying the brakes when the driver lifts his/her
SEE MORE:
NAVIGATION AID 1 LEVEL REMOVAL I - REMOVAL PREPARATION OPERATION When replacing the multimedia network interface unit, carry out the necessary operations using the Diagnostic tool (see Fault finding - Replacement of components) (86C, Multimedia network interface unit). Switch off the ignitio
Centre floor front side cross member: General description IMPORTANT Use a repair bench to ensure the positioning of the points and the geometry of the axle assemblies. Note: The information contained in the following describes the general repair procedure for all vehicles having the same design for
© 2016-2023 Copyright Renault Clio Owners Club